Hire Acadium's top marketing talent
Save time and money by getting connected to the top 1% of Acadium's experienced marketers. Vetted to start immediately and meet your marketing needs.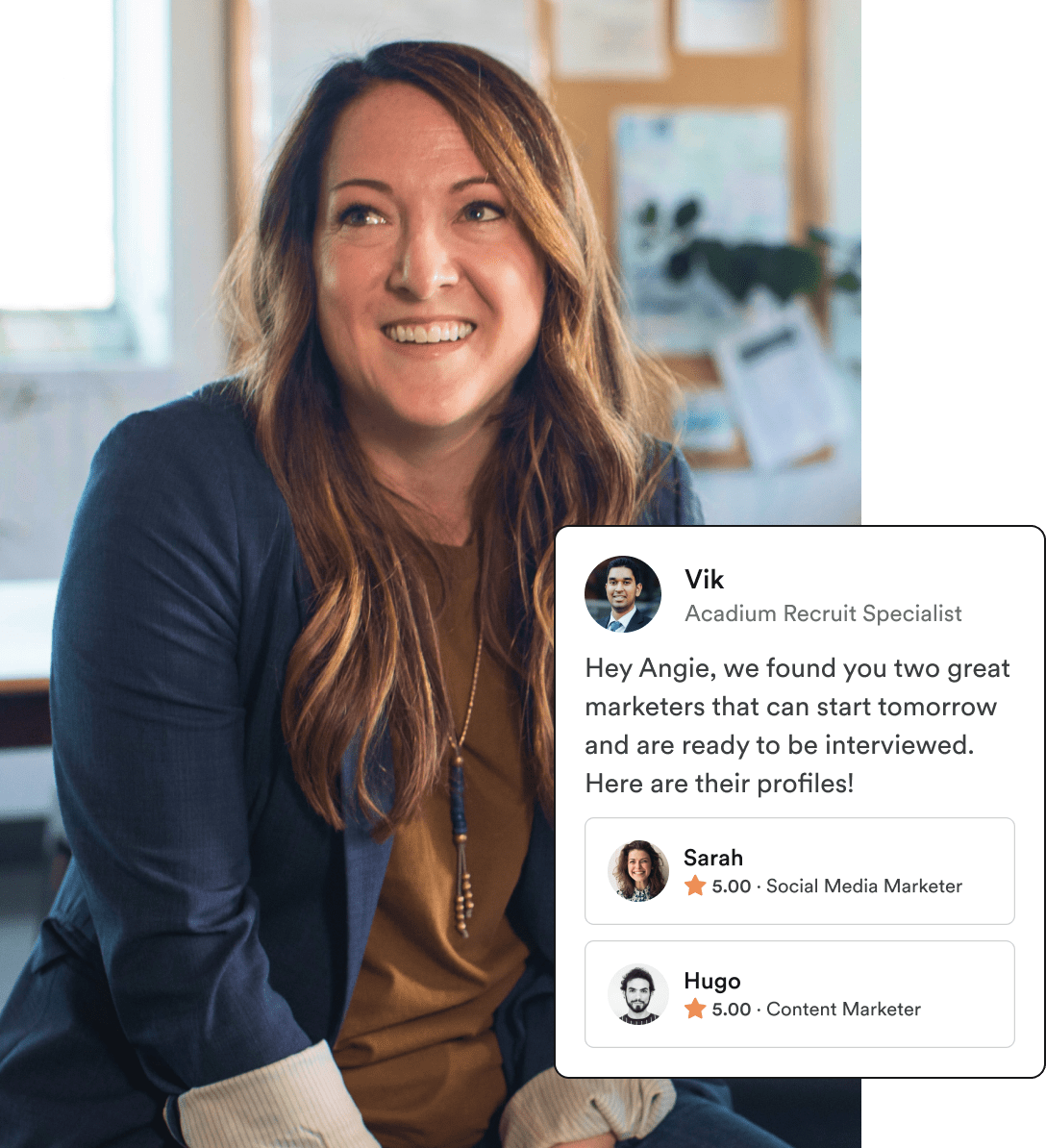 What makes Acadium marketers so great?

All candidates have gained relevant work experience by completing three-month apprenticeships with a five star rating.
300+ hours of immersive learning
Through Acadium Plus, our candidates have aquired 300+ hours of immersive learning with CMO's and marketing experts.

Every candidate is manually vetted by the Acadium Recruit team to ensure that they're ready to add value from day one.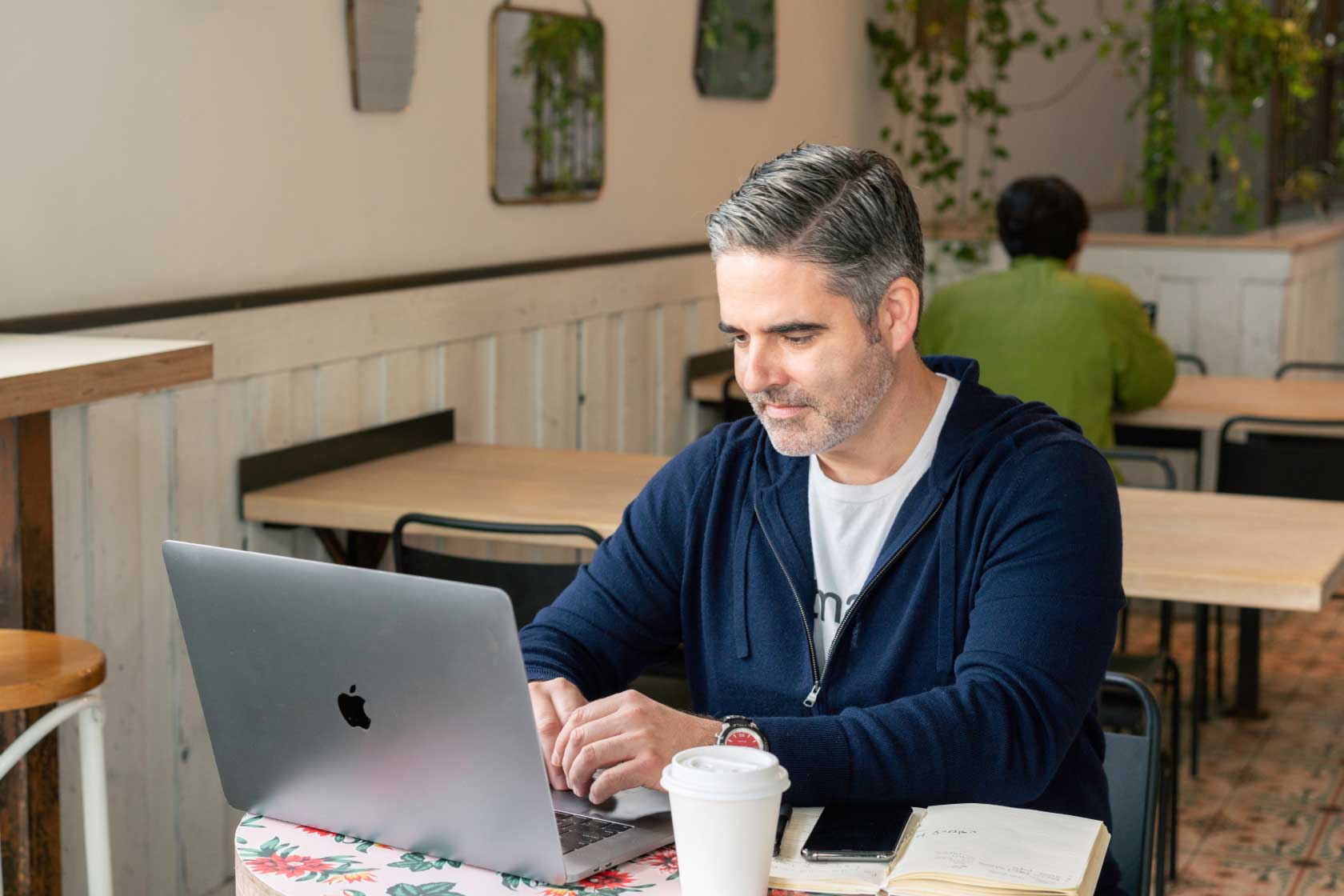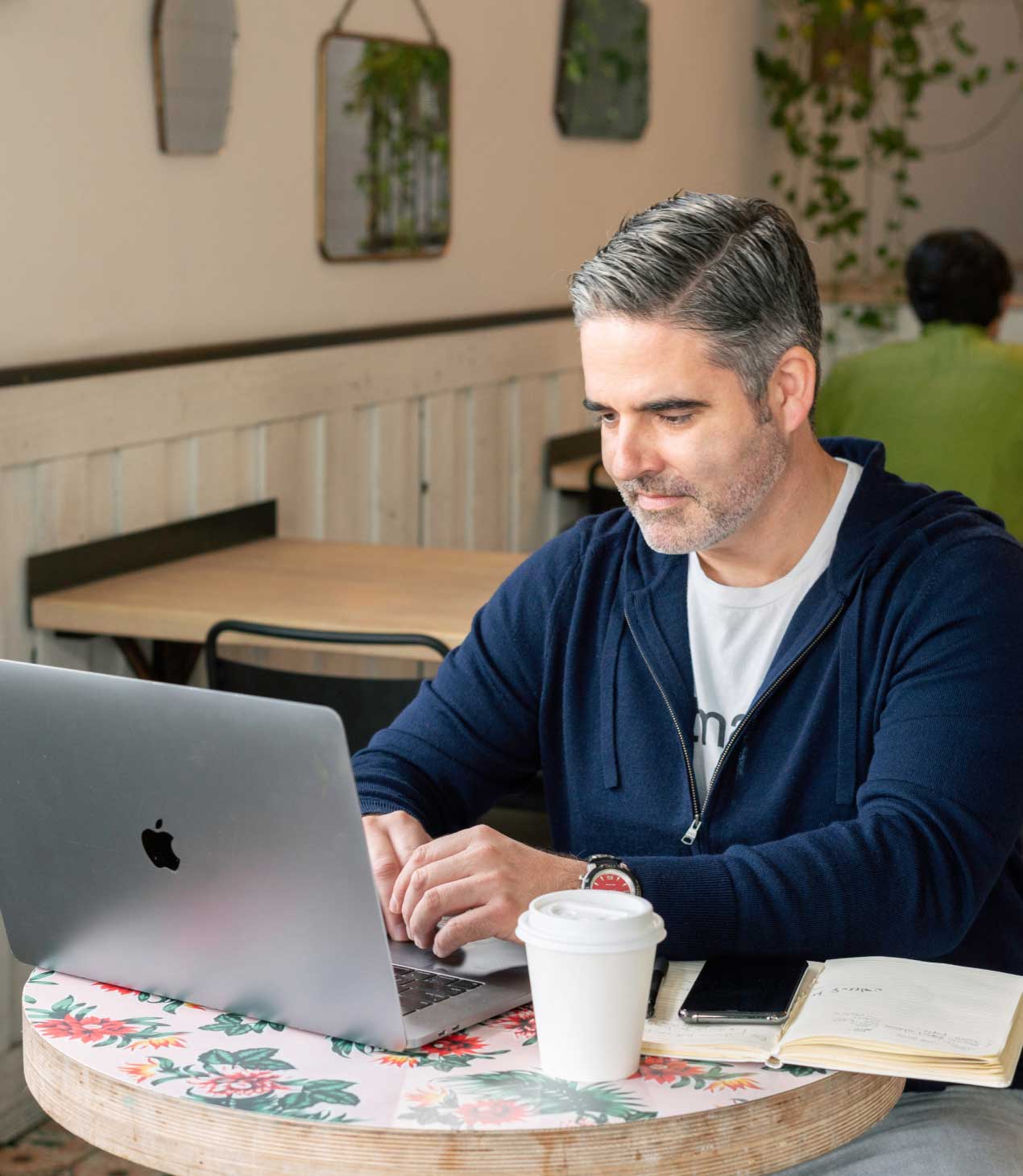 "In the past it's been hard to find people with the right combination of relevant skills and general business knowledge. We reached out to Acadium and were put in touch with Reggie who has been able to jump right in and support us with a client's growing paid search campaigns. I'd recommend Acadium talent for anyone seeking highly motivated and highly trained remote marketers."

Steve Bacchia
Founder/Manager Blue Route Marketing
Who is Acadium Recruit designed for?

Small teams with 1-20 employees that are looking for marketers

Businesses that are tired of the time, effort, and paperwork involved in hiring

Businesses that want to hire top marketers with 0 risk
1. Tell us what you're looking for
Book a call and let us know exactly what kind of talent you need and we'll set up interviews for you based on the criteria you give us, within 7 business days.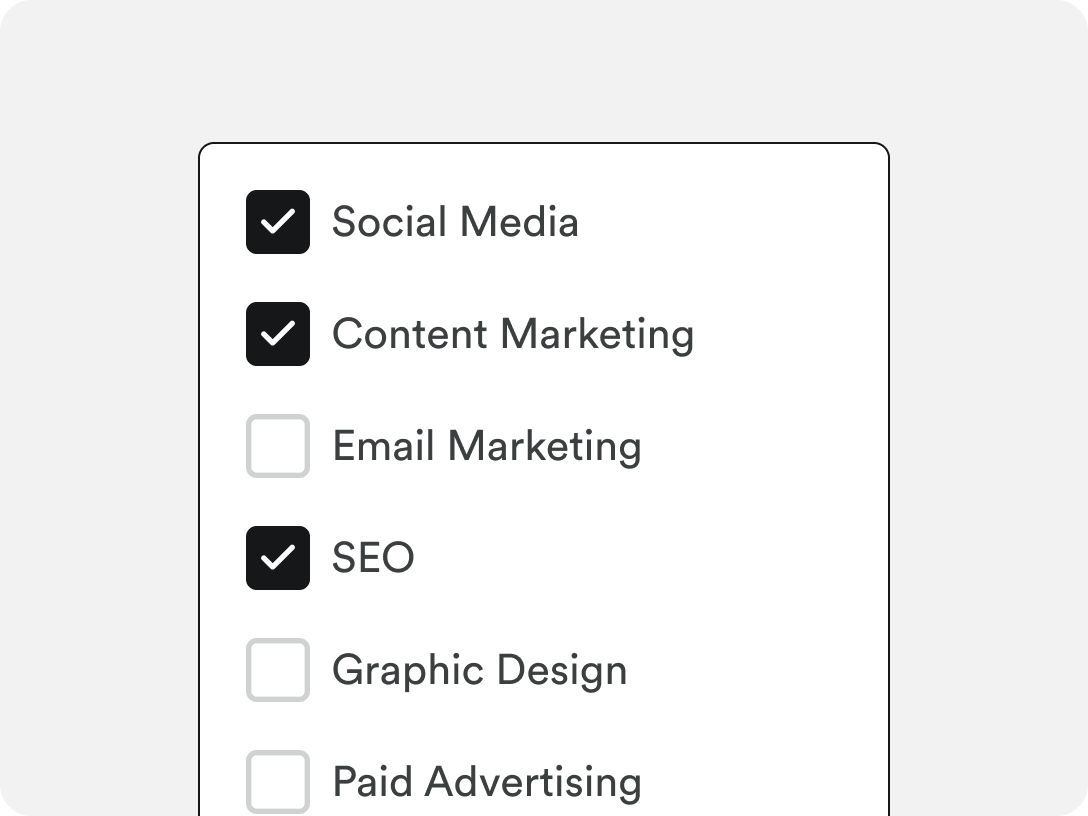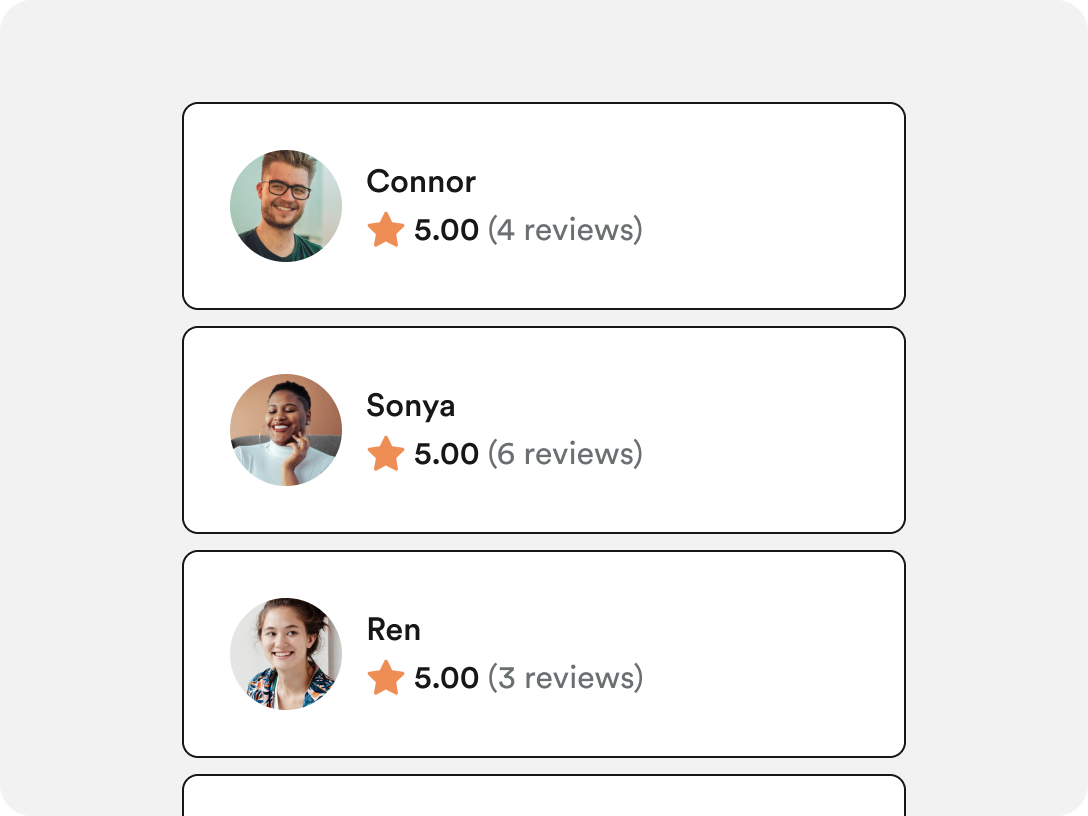 2. Try a marketer for 30 days, risk-free
Work with your marketer for up to 30 days, 10 hours per week without any fees or payments whatsoever. If you choose not to hire within 30 days, we'll find you another candidate completely free of charge.
3. They become part of your team
If you choose to hire the marketer, simply pay a one-time $2,000 placement fee and gain access to all that Acadium Recruit has to offer. Manage the relationship, leverage templated labor contracts, set minimum and maximum hours, track progress and feedback, and make payments all through Acadium Recruit.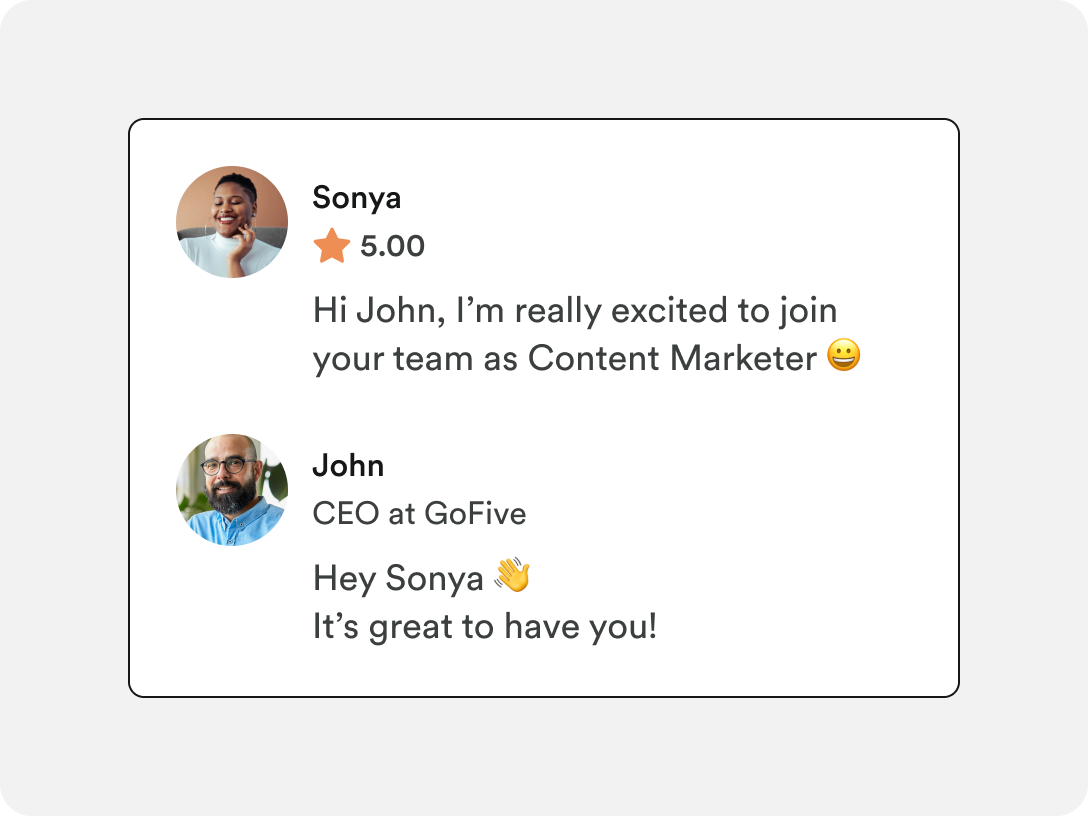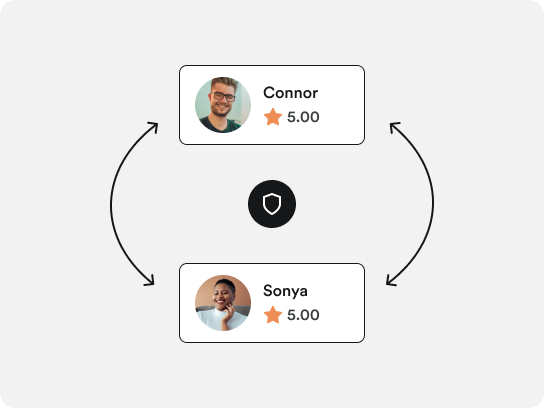 4. Lifetime replacement guarantee
If your marketer moves on to another opportunity or you're unsatisfied with their performance, we will find you a replacement completely free of charge.
Find your next marketing rockstar
Take the headache, risk, and complications out of your hiring process.