Learn digital marketing for free
Our comprehensive courses cover everything from SEO, email marketing, social media management, and more. Built by industry experts with the job market in mind.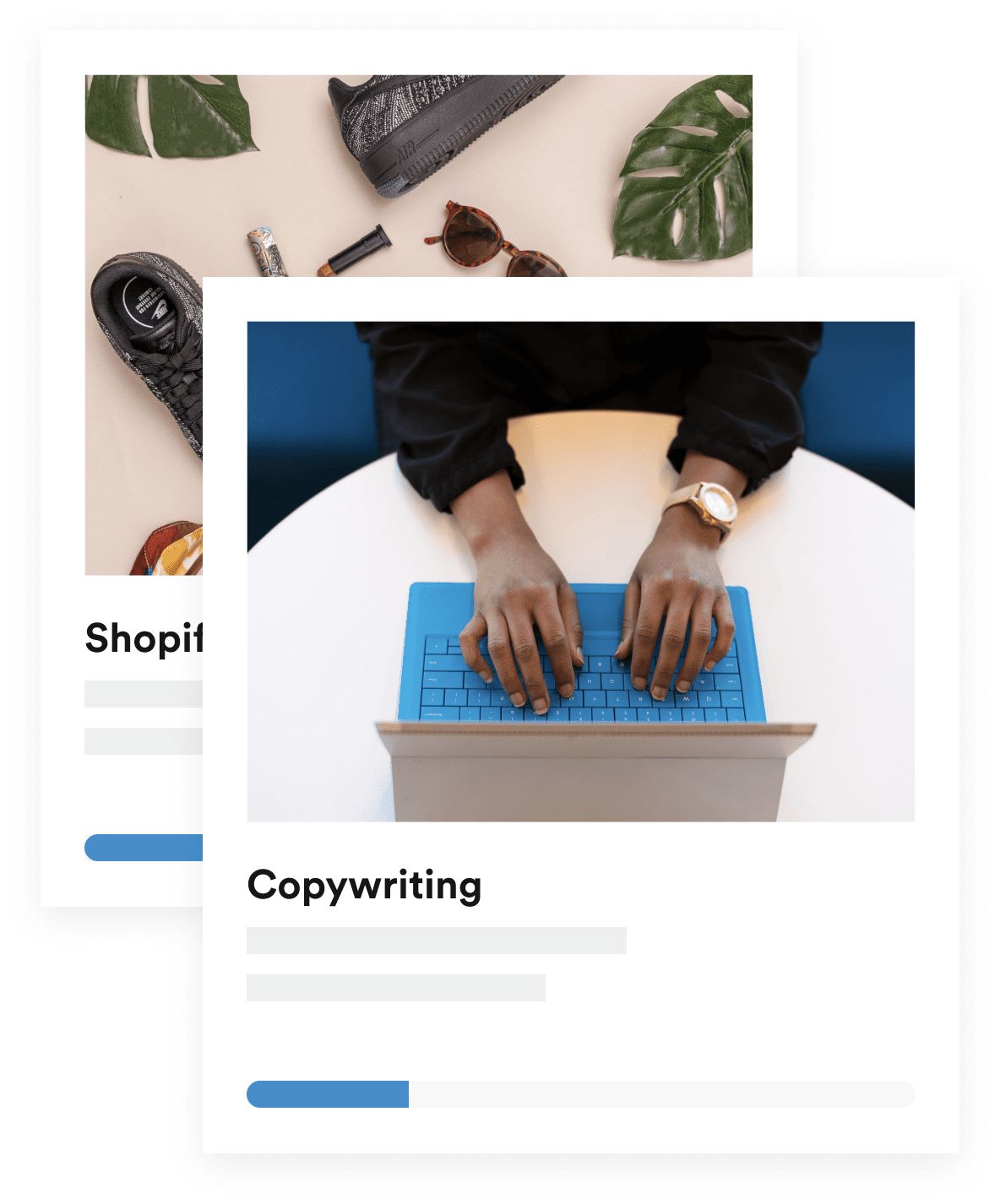 Get your foot in the door by taking free online courses that will prepare you for your future career. Learn in-demand skills, and then apply them in the real world through an apprenticeship.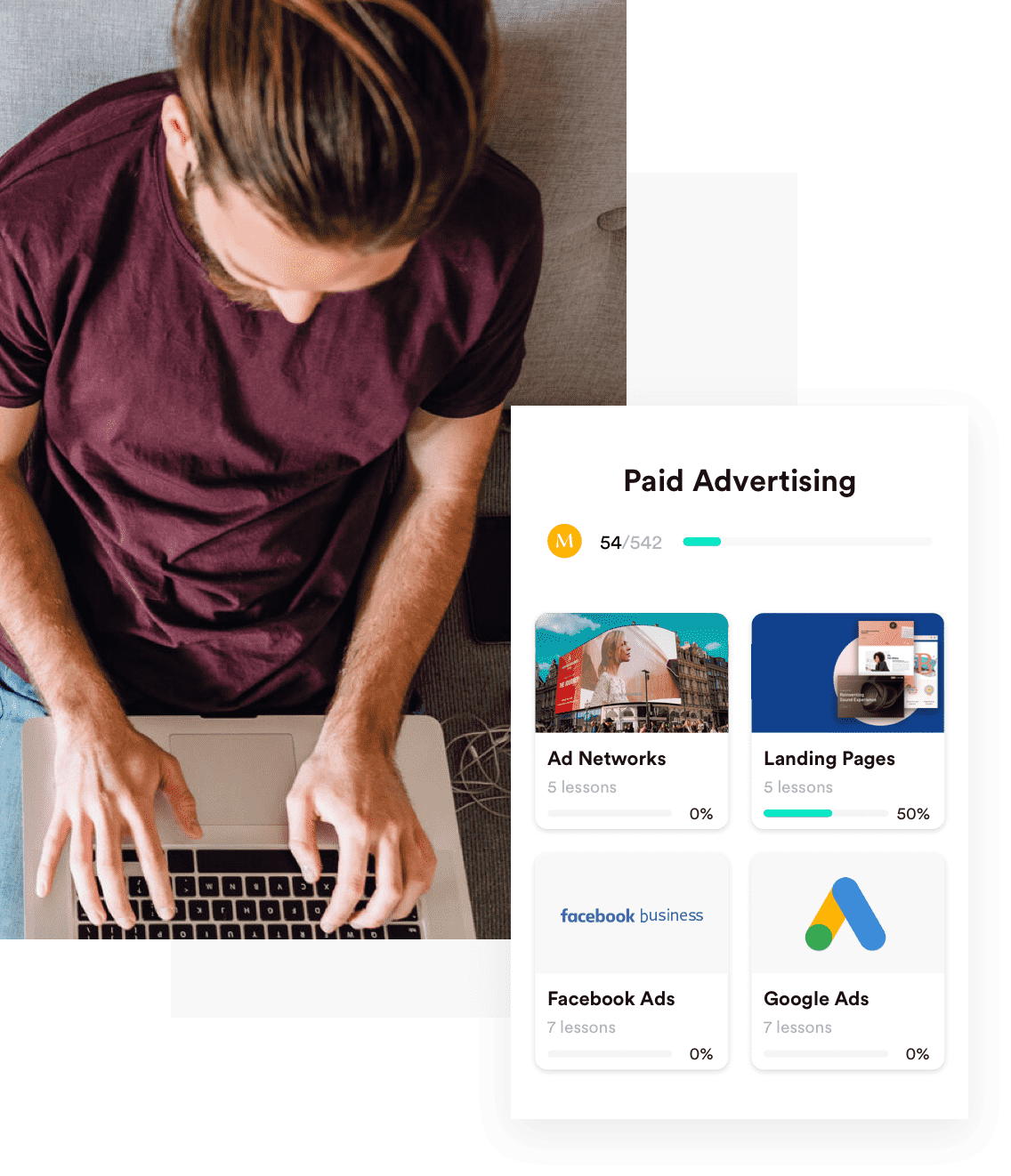 Do it your way through self-guided learning
Not everybody learns the same way. Pick the courses you want, complete them at your own pace, and do it from anywhere in the world.
Ditch the textbook with immersive lessons
We designed lessons to be efficient by cutting the fluff and getting straight to the point. Take interactive lessons on our app or computer. Keep up to date with the latest marketing knowledge that will actually help you in your career.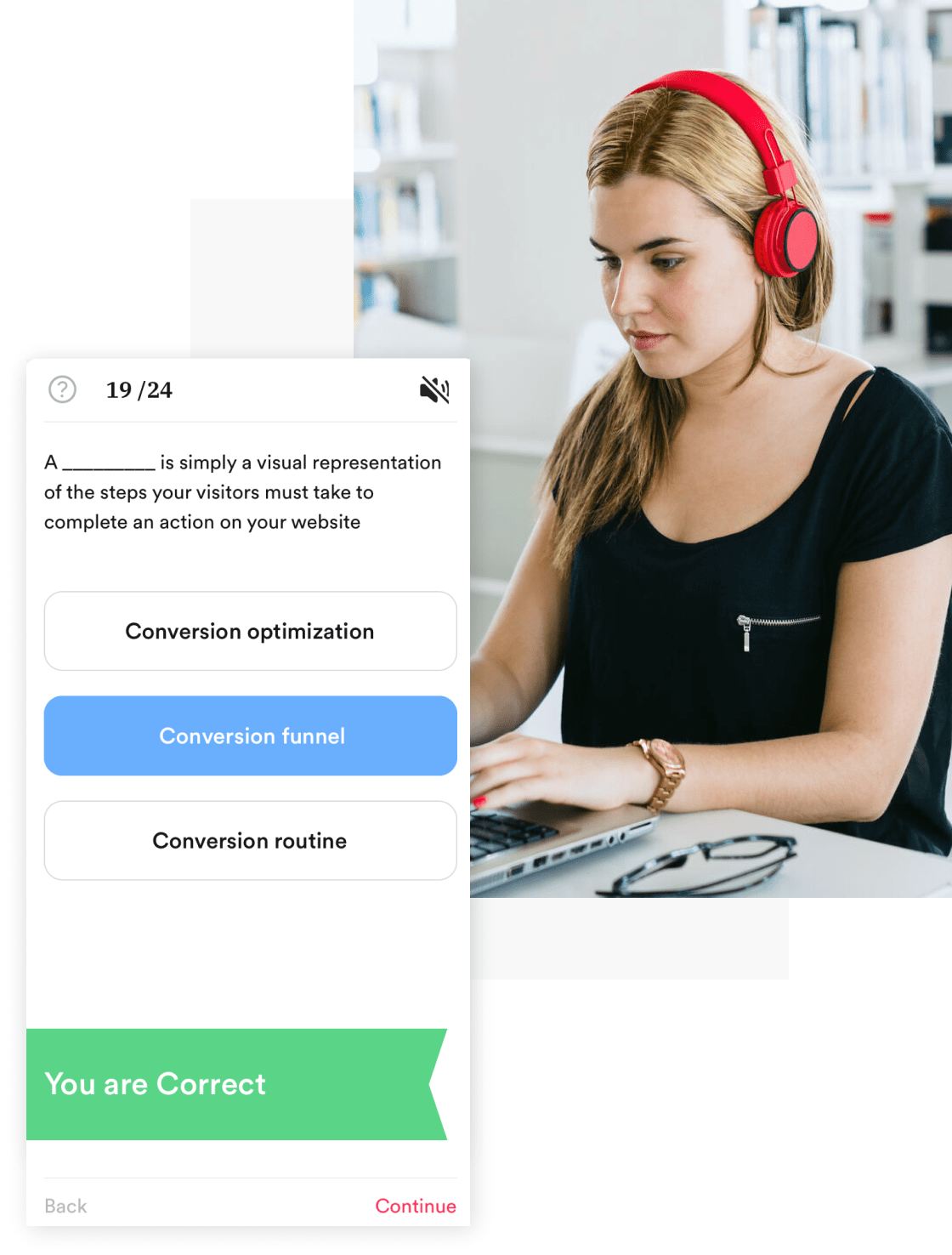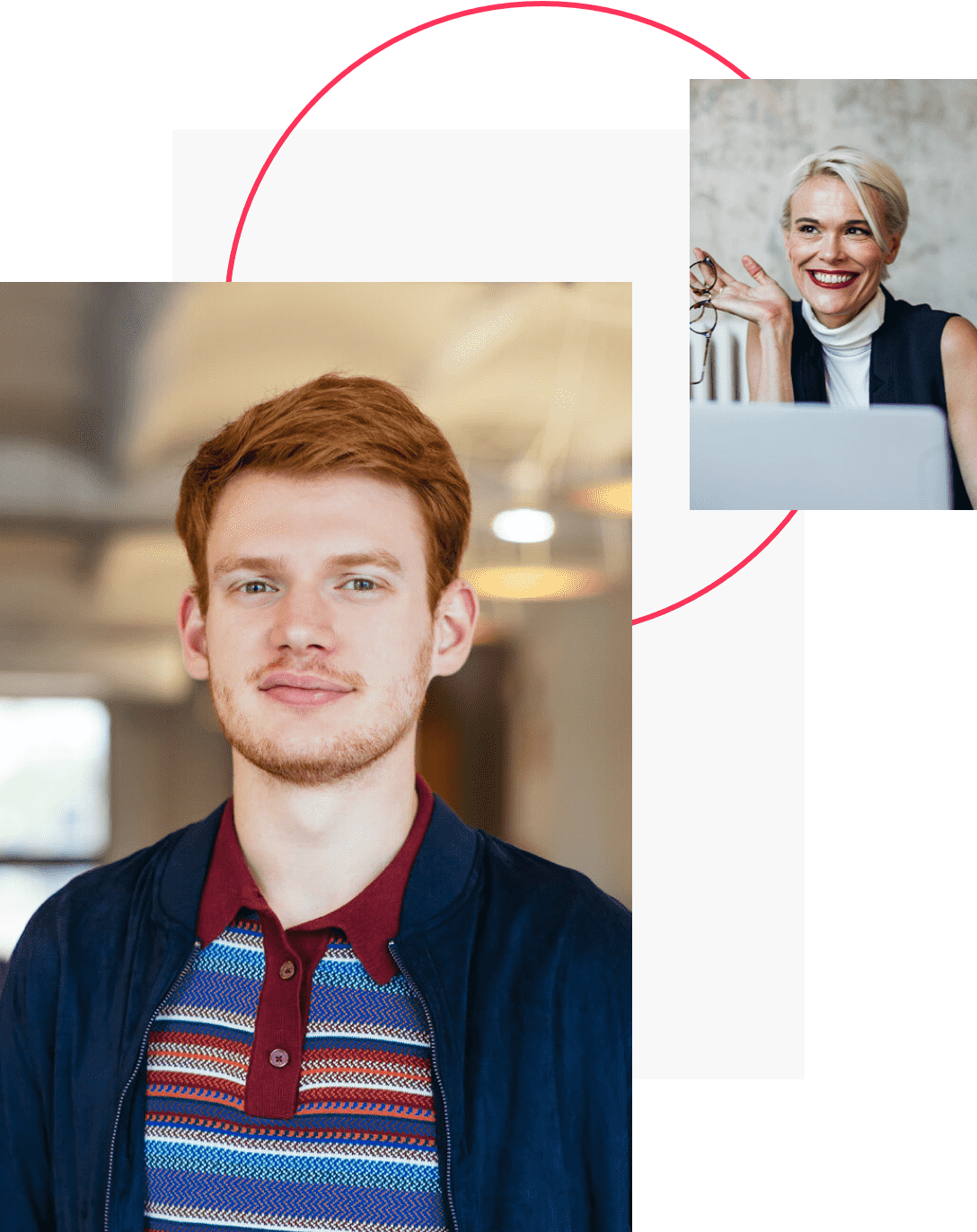 Use your skills in the real world with apprenticeships
Hone your skills and build experience by working with a real business during a 3 month remote apprenticeship.
What you can learn through Acadium
Soft Skills
Learn the best practices for getting started with your mentor, and the steps to take after completing your apprenticeship.
Intro to Marketing
An introduction to basic and advanced marketing concepts for small businesses.
Paid Advertising
How to create effective paid advertising campaigns for your target audience.
Email Marketing
How to create email marketing campaigns that won't end up in the spam folder.
SEO
Learn search engine optimization (SEO) best practices and how to apply them to any website.
Social Media
Discover how to market businesses using popular modern social media platforms.
Content Marketing
Create engaging content that ranks in search engines and social media platforms.
Analytics
Discover how to use analytics to improve the effectiveness of your marketing campaigns.
E-commerce
Learn how to plan, create, and grow an e-commerce business.
Website Platforms
Create stunning sites for your business using popular website development platforms.
Freelancing
Becoming a freelancer is a great way to make money online. Take this program to get started.
Affiliate Marketing
Learn the basics of Affiliate Marketing and how to get a program started for any business.
Influencer Marketing
Learn about the rules, techniques, and strategies required to run a successful influencer marketing program.
Public Relations
Learn about public relations basics, strategies and best practices for incorporating into a marketing campaign.